Merry Christmas!
Hello my name is Gandana or you might know me as Raine-.. er, Rayna's Derpy Boyfriend. She calls me "Fatty". I prefer "awesome" better but you know, whatever. Anywho, I'd like to thank Connie for letting me participate this year and I'll straight up say this is the first time I've ever done a secret santa! I'm pretty nervous.
So onto my introduction, as I said earilier, this is my first year of doing this! There are a couple of things that I believe you should know secret santa. I love puns and I love puyo puyo. If you don't know what puyo puyo is, it's a puzzle game like tetris but with blobs. And puns, well I love puns!  
Anywho, to the goods! Whoever is my secret santa I would just like to say thank you for putting up with the gifts I ask for.
Thoughtful Tier aka "It's the thought that counts tier!"
-A well done pun. Two of them! Hm, I'll give you one. A Well done pun? It's no mis-steak! (If you don't know much about me, just know I love puns)
- A drawing of me laughing while eating something let's say chicken nuggets
- A really good (terrible) dad joke
Basic Tier aka "Simple is the best policy tier!"
-Puyo Puyo Keychain!
http://www.ebay.com/itm/-/131333819046?roken=cUgayN&soutkn=DDPAPW
Look at how adorbs they are AND they're puyo puyo characters!
-Amiibos! Pikachu or Peach please!
-Nintendo Eshop/Psn/Target/Gamestop Gift Cards
-Psn+ Sub Card!
-Puyo Puyo Sun for the N64
-Puyo Puyo 7 for NDS
Shiny Rare Tier! (aka OOO SHINY! You're were awesome before but getting these for me you're even MORE AWESOME!)
-Puyo Tetris Vita
-Game Boy Advance console
-Snes Console
ULTRA SPICY MEGA EXOTIC DROP RARITY TIER (aka impossible tier)
-A TRIP TO THE PUYO PUYO CAFÉ IN SHIBUYA
-US VERSION OF PUYO TETRIS FOR THE WII U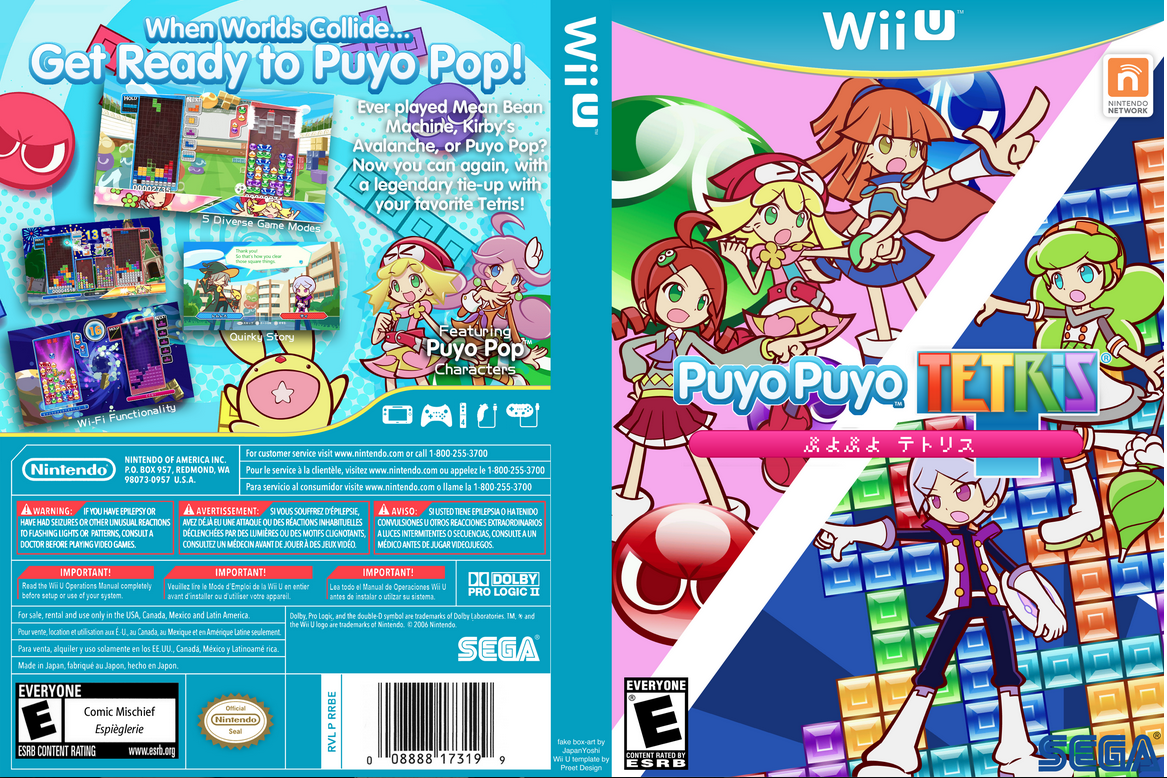 Anywho, thank you very much. I can't wait to find out who my secret santa is and to properly thank them for an already awesome Christmas.
OMGWTFBBQ CREW





Posts

: 5


Join date

: 2014-11-23



aww yussss all hail christmas satan

also...how many versions of that puyo tetris game do you have now....................


Admin




Posts

: 37


Join date

: 2009-12-03



Ehh...heh....heh... I uh. Well. I have the 3ds version and ps3 version. I'm going to get the ps4 version soon. So all together 3...? Missing the vita and wii u version.
OMGWTFBBQ CREW





Posts

: 5


Join date

: 2014-11-23



Similar topics
---
Permissions in this forum:
You
cannot
reply to topics in this forum